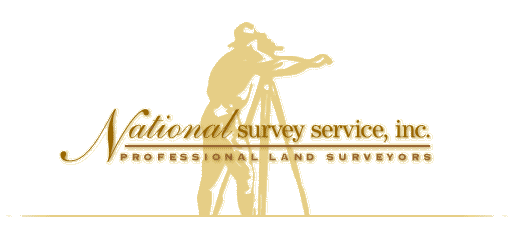 Celebrating over 100 years!
​
Our History
National Survey Service, Inc. is a successor to A. Malkin, Inc., which commenced its land survey services in 1917. National Survey Service, Inc. was formally organized in 1926 and has been in continuous service since that date. The firm is a member of the Illinois Society of Professional Land Surveyors.
​
We are land surveyors and specialize in the establishment and determination of legal property lines and boundaries in connection with the purchase and/or development of land tracts for purpose of present or future construction.
This type of work is usually required by attorneys representing sellers and purchasers, title companies and frequently architectural or engineering firms who would need the survey in connection with the design and construction of improvements on said tract of land. We also prepare Plats of Accident. A principal of our firm is available for court appearances should it be necessary.
​
Below: from Greeley's Atlas-- click on image to magnify.
Featured Service:
3D Laser Scanning
Click HERE for further information
3D scanning is a process of shining laser lines in order to collect three dimensional data. The surface data is captured by a camera sensor mounted in the scanner which records 3D points in space. The survey points collected combine, resulting in a point cloud that represents the surface surveyed.
​
*Point clouds can be viewed in multi-color thermal hues or true color from digital camera images as seen below.
​
Laser Scanning equipment we utilize:
- Trimble TX5
- Trimble TX8*
- Trimble GeoSLAM
3D mobile mapping technology

SLAM (Simultaneous Localization and Mapping)

Rapid scans for difficult-to-reach places

Exponentially quicker scan times than traditional techniques

Great for occupied space

Live construction sites

In-use buildings surveyed for renovation or redevelopment
- Leica RTC

360*
- Leica BLK
​
Featured Projects
Below: Moment, 545 N. McClurg Court
Total high-rise scan
​
​
​
​
​
​
​
​
​
​
​
​
​
​
Left: Old Chicago Post Office
Point cloud and colorized thermal floor scans
Below: 33 North LaSalle Street
​
Grayscale, thermal hue scan, and digital photo overlay
​
​