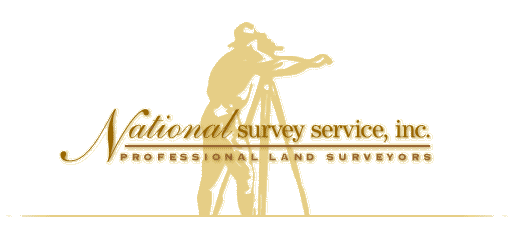 BEYOND THE STANDARDS OF PRACTICE
MISSION STATEMENT
National Survey Service, Inc. provides the highest quality land surveying services available.
We are a full service land surveying company serving businesses, developers, law firms, architects, engineer, individuals, lenders, and corporations in real estate. We maintain close relationships with our clients and remain responsive to their needs.
We focus on client intentions by combining a thorough understanding of land surveying law with our sophisticated infrastructure and highly qualified personnel using the latest surveying techniques to successfully meet our client's expectations. National Survey Service, Inc. is c

ommitted to providing quality services at competitive rates.
Values of tradition, professionalism, and expertise are an integral part of our company legacy.
CAREERS
National Survey Service, Inc. is a leader in the surveying industry and one of the largest surveying firms in the Chicagoland area. Our company is always on the cutting edge of the most advanced technology and we are always interested in growing our team. We offer outstanding benefits along with the opportunity for financial and professional success.
Career Opportunities:

Follow the links below for more information
Contact us today. Please email us your cover letter and attach your resume to info@nationalsurveyservice.com
​